OUR VISION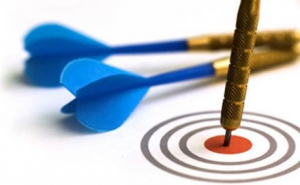 A leading company offering customized manufacturing solutions to our customers.
We aspire to be a world class engineering company and be recognized for our superior quality, services and technical expertise.
To achieve our vision, we have to be prompt and responsive to market conditions. Our customers expect quality products and services at a competitive price with on-time delivery.
OUR MISSION
To be our customers' preferred partner offering quality products and services at a competitive price with on-time delivery to achieve total customer satisfaction.
QUALITY ASSURANCE
We firmly believe a robust quality system and good quality control improve our quality, reduce rejects and gives our customer confidence in our abilities. We utilize a variety of QC tools such as Statistical Process Control, Fish-Bone Chart, FMEA, etc to monitor our quality and come out with continuous improvement activities.
Towards this end, we have strived to attain various QMS certifications through the years. We have been certified ISO9001: 2008 compliant since 2001 and we achieved ISO 14001: 2004 and OHSAS 18001 : 2007 certification since 2012.

QUALITY POLICY
Total Customer Satisfaction Through Quality Products
Quality is everyone's concern
We are doing things right first time, every time
We are building quality into products and processes during their development
Quality means total compliance with the customer's specifications
VALUE-ADD SERVICES
We aim to be a value-add solutions provider to our customers through
Offering cost-effective products.
Technical expertise on product realization from conception to production.
Re-engineering/improvising current parts through re-designing to achieve functional/quality/cost reduction requirements.
Localization of parts.